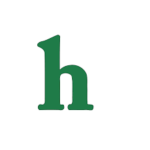 Jimmy Page girlfriend 25 is one of the top news headlines today after the 71-year-old Led Zeppelin legend has come out publicly dating a woman 46-years his junior.Page is not the first celebrity to ever date someone considerably younger and most likely will not be the last.
Led Zeppelin rocker robs the cradle
But the Jimmy Page girlfriend 25 years old has numerous fans either applauding Jimmy Page's catch or questioning the young woman's intent.
Scarlett Sabet is the name of the new Jimmy Page girlfriend and the two have been spotted out ad about near Page's London home holding hands and appearing very much at ease with their relationship. Page has been married twice throughout his lifetime and has five children, coincidentally a daughter also named Scarlet who is 44, and four other children that ages range from 27- to 16 year in age.Jimmy was married to Patricia Ecker from 1986 to 1995, and later, to Jimena Gomez-Paratcha, from 1995 until 2008.
Is Jimmy Page being Anna Nicole'd by new 25-year-old girlfriend?
So who is Jimmy Page's new 25-year-old flame? Here is what we know, Scarlett is the oldest child of Iranian Masoud Sabet and his wife Marie-Claire. Sabet is a former drama student and appeared in the 2008 film" A Perfect Hideout" alongside of actor Billy Zane.
It is not known at this time just how well received Scarlett is being accepted by Jimmy Page's children, but odds are they are questioning this young woman's motives considering that she is going into this relationship knowing one that Jimmy Page is a very wealthy man, two that he is considered a little more than past his prime. One last thought to ponder, most relationships with this huge an age gap rarely work out, can these two really even have much in common?
On the other hand stranger things have happened look at Hef, he is always in the company of women decades younger and never appears to spend a lonely night, but this similar situation also did not fare well for Anna Nicole Smith.Guess time will tell just what the future holds for these two crazy kids (of all ages). What do you think about the Jimmy Page girlfriend 25 situation?