Does Jimmy Fallon have a drinking problem? Rumors are flying that "The Tonight Show" host may need to seek some help in a rehab treatment program for his alleged drinking problem after he injured his other hand over the weekend while partying.
Jimmy Fallon Headed To Rehab? Rumors Running Wild!
According to The Hollywood Gossip, Jimmy Fallon fell and injured his hand at a party where he was being honored by the editors of the Harvard Lampoon. Fallon revealed on his show Monday night that a woman was kneeling on the floor and he didn't see her and walked right in to her, tripping himself with a bottle of alcohol, which he had intended to present the Harvard band as a gift. Jimmy says he dropped the bottle and then landed on top of the broken glass. He was taken to the hospital to get checked out and is fine, only sporting two bandages around his index and middle fingers.
While this incident may be comical on its own, and likely wouldn't have gained much attention if Jimmy Fallon hadn't already seriously hurt the ring finger on his other hand after allegedly falling down due to be intoxicated and catching his wedding ring on something, nearly ripping his finger off. Jimmy had to have surgery on that hand, and it is still bandaged months after injuring it.
These incidents have caused some rumors that Jimmy Fallon may actually have an alcohol abuse problem, and it has gone as far as to be reported that NBC execs may want to throw him an intervention and get him in to rehab before the situation gets even worse. While Jimmy seems to laugh it off, and blame his clumsy nature, others are allegedly concerned for the talk show host.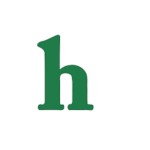 Shortly after the first time Fallon hurt his hand he also revealed he had chipped a tooth while trying to open a bottle of scar cream. Meanwhile, witnesses claim Jimmy was drunk during his latest fall.
"He was definitely drunk. At first people thought it was a joke when he fell since he had hurt himself before. After he fell, the police helped him up. He immediately started yelling, 'More Jager! More Jager!' Eventually someone brought him more Jager."
We're hoping that our favorite funnyman doesn't have an alcohol abuse problem, but maybe just a little bit of a bad luck streak. However, if he does need help we're urging him to get it as he has a wife and two adorable young daughters to consider not to mention his career.
What are your thoughts on the rumors that Jimmy Fallon may need rehab? Tweet us @OMGNewsDaily.
[Photo Credit: NBC/The Tonight Show]