Does Jimmy Fallon have a drinking problem? Rumors are flying that the "Tonight Show" host has been getting seriously out of control with his drinking and that after three injuries in four months NBC and Jimmy's friends and family are getting really worried about him.
Jimmy Fallon Drinking Problem Rumors Won't Go Away
According to the Inquisitr, Jimmy Fallon's rumored drinking problem is making headlines and fans are beginning to wonder if the fun loving, down to earth guy they love is actually hiding a substance abuse issue.
A bartender who has reportedly served Jimmy Fallon many times claims that Fallon is a "mess," and that he loves to be the life of the party when he's out and about. Jimmy has been known for partying with not only his super famous friends like Justin Timberlake, but also his fans.
Fallon has prided himself on being a man of the people, meaning he enjoys hanging out with his fans at regular establishments and being a regular guy, who just so happens to have one of the biggest shows on TV, a movie career, and "Saturday Night Live" under his belt.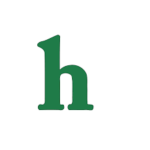 Jimmy Fallon's Alleged Alcohol Related Injuries Piling Up
Jimmy Fallon's alleged drinking problem is reportedly getting so bad that his family and friends are worried for his health and safety. Jimmy, who has a wife and two young daughters, nearly severed his finger back in June after falling down in his home and catching his wedding ring on the counter. Jimmy had a six hour surgery to repair the damage and spent 10 days in the ICU, which put "The Tonight Show" on a 2 week hiatus.
Later that summer, Jimmy chipped his tooth, on what he said was a bottle of scar cream that he was trying to open with his mouth. Most recently, Fallon fell and hurt his other hand when he tripped and crashed down on a bottle of alcohol that he was carrying, smashing his hand into the broken glass.
Does Jimmy Fallon need professional help, or is he just being the same old lovable goof that he's always been? Fans are hoping that there are not some serious issues going on under his jokes and sweet smile.
Do you think Jimmy Fallon has a drinking problem? Tweet us @OMGNewsDaily or leave a comment below.