Jelani Maraj, Nicki Minaj's brother, has been charged with raping a 12-year-old child, whose gender has not been identified.
Jelani Maraj: Nicki Minaj's Brother Charged With Raping 12-Year-Old
According to Gossip Cop, Jelani Maraj is facing charges of first-degree rape and first-degree course of sexual conduct for allegedly assaulting the minor in Long Island, New York.
Jelani Maraj was arraigned on Thursday and released from the Nassau County jail after posting bail of $100K. Nicki Minaj's brother will be back in court next week, and if convicted of the rape and course of sexual conduct charges could face up to 25 years in prison.
Neither Jelani Maraj nor his famous sister Nicki Minaj have commented on the allegations. The shocking news comes just a couple of months after Jelani married his lontime girlfriend, Jacqueline Robinson. The couple wed in a lavish ceremony in Long Island back in August. Nicki Minaj reportedly paid for the wedding.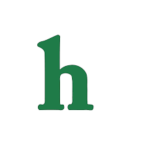 Nicki Paid For Jelani's Wedding
After the wedding Nicki Minaj commented on the nuptials saying, "I love my brother so much man. Can't believe I cried during his wedding and his first dance like a punk.May God bless him and his union. Tonight has been one of my favorite nights of all time. I do anything to see my brothers smile."
What are your thoughts on Nicki Minaj's brother Jelani Maraj being charged with the rape of a 12-year-old child? Tweet us @OMGNewsDaily or leave a comment below.