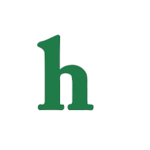 Jana Duggar may be leaving "19 Kids and Counting" very soon. The Duggar family's oldest daughter is reportedly fed up with being treated like a servant in her own home. Jana allegedly wants to break away from her family and pursue her own dreams, with don't include getting married like her sisters Jessa and Jill.
Jana Duggar quitting '19 Kids and Counting?'
According to Radar Online, Jana Duggar is acting as an "unpaid babysitter" to her younger brothers and sisters, and wants off "19 Kids and Counting" for good.
"Jana just turned 25, so she knows she needs to get on with her education if she doesn't want to be stuck at her mom and dad's house in Arkansas forever," a source dished to OK! Magazine. "She told her parents that she was looking at Christian colleges and would be applying soon."
Jana's plans don't include marriage and children
Jana's father, Jim Bob Duggar reportedly did not take the news well and immediately tried to talk his daughter out of her plans. However, with Jana's sister Jill and sister-in-law Anna due to give birth very soon Jana, whom is sometimes refer to as "Cinderella Duggar" in the media wants to make a break for it before she's stuck looking after more children. Will the Duggar's let her follow her dreams?
Do you think Jana Duggar should leave "19 Kids and Counting?" Tweet us @OMGNewsDaily or leave a comment below.