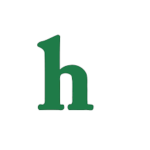 When it was announced that Jake was dead on "Scandal" fans went crazy mourning the death of Olivia's other man, Jake Ballard, but it may have all been in vain, as new spoilers reveal that Jake might possibly still be alive.
Jake Dead on 'Scandal?' New Spoilers Reveal He May Be Alive
According to the Inqusitir, the ABC press site showed photos of an injured and bandaged Jake Ballard lying on Olivia Pope's bed with Olivia in photos. These photos were seen by fans and passed around online with theories that Jake was actually alive, and possibly Liv and associates wanted everyone, including Rowan, to think Jake was dead in order to get some sort of leverage against Papa Pope.
Jake's Death a Ploy to Get Rowan?
Once fans got wind of the pictures they mysteriously disappeared from from the site making it all the more interesting as fans believe Jake is still alive.
However, as previously reported by Hollywood News Daily, actor Scott Foley, who plays Jake Ballard on "Scandal" pretty much confirmed his character was dead on Twitter when he thanks fans for all the well wishes and Thursday night Twitter sessions. Is it all a scam and Jake is really still alive. We certainly hope so!
What are your thoughts on the theories. Is Jake really dead on "Scandal?" Tweet us @OMGNewsDaily.