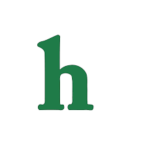 Jaden Smith went to his high school prom over the weekend dressed to impress, and possibly fight crime. The 16-year-old son of Will and Jada Pinkett Smith donned a full on white Batman costume for prom alongside his gorgeous date.
Jaden Smith out shines prom date in white Batman costume
Jaden Smith has made celebrity news headlines more than once for his fashion choices, most recently Jaden was spotted out at the Coachella Music Festival sporting a girls' dress as part of his attire.Never one to worry about what others think, Jaden Smith wore a similar white Batman costume when he attended the wedding of Kim Kardashian and Kanye West.
Jaden Smith sets fashion bar donning a superhero costume to prom
Before heading off to the prom Jaden and his date did get in a few traditional prom poses with Smith covering his costume with a Jacket style cape and a tie. Smith's date rocked a skin-tight white dress with open back and floral detail.
But it was Jaden who sadly, stole the show from his date dressed in a long cape hanging down his back as well as his padded white pants.However Jaden did hold back on the Batman mask until they reached the prom.Just before Jaden and his prom date arrived at the formal dance, Jaden went full blown Batman, adding the mask and stripping down to his padded costume. What do you think about Jaden Smith's Batman prom costume?