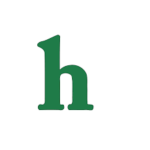 Best- selling author Jackie Collins has died at age 77 after a six-year battle with breast cancer. Jackie Collins' death was confirmed by the Collins family who issued the following statement.
Romance writer Jackie Collins succumbs to breast cancer
"It is with tremendous sadness that we announce the death of our beautiful, dynamic and one of a kind mother, Jackie Collins, who died of breast cancer today. She lived a wonderfully full life and was adored by her family, friends and the millions of readers who she has been entertaining for over four decades. She was a true inspiration, a trailblazer for women in fiction and creative force. She will live on through her characters, but we already miss her beyond words."
Collins was diagnosed with stage four breast cancer six-and-a-half years ago. Jackie Collins made the tough decision to keep her illness almost entirely to herself, confiding primarily in her three daughters, Tracy, 54, Tiffany, 48, and Rory, 46.
Throughout her career, Collins wrote and published  32 bestsellers and sold more than a half-billion books. Collins' first novel,"The World Is Full of Married Men," was published in 1968 sparking quite a  scandal. Romantic novelist Barbara Cartland called it "nasty, filthy and disgusting." The novel was banned in Australia and South Africa, but the scandal bolstered sales in the US and the UK. Collins' second novel," The Stud," was published in 1969 and followed the sexually charged affairs of married Fontaine Khaled, who owns a fashionable London nightclub. It also made the bestseller lists.
Celebrities react to Jackie Collins passing
Collins' last public appearance was conducted in London where she appeared on the ITV chat show "Loose Women"  9 days prior to her death. Collins is survived by her daughters, Rory, Tiffany, and Tracy, sister Joan, brother Bill, and six grandchildren. After the sad announcement of Jackie Collins' death, celebrity friends began paying tribute to Collins on Twitter.
Patty Duke expressed, "Sad to hear the passing of Jackie Collins. RIP." Harvey Fierstein noted, "Dirty romance will never be the same," while Carnie Wilson simply stated, "RIP the great Jackie Collins." James Woods wrote, "She was one of the loveliest people imaginable. A true star who treated everyone equally. RIP, dear friend."
Sharon Osbourne tweeted, "Shocked & devastated at the death of @JackiejCollins. Loved & respected her. Thoughts & prayers go out to her family." And Erik Estrada said, "Saddened to hear about the passing of the beautiful Jackie Collins~Her battle with breast cancer is over – RIP Jackie~you will be missed!"