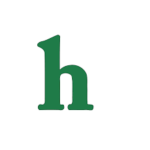 "It's Always Sunny in Philadelphia" Season 10 is now in full swing. After the premiere where the gang got hammered on an airplane in an unique drinking contest, episode 2 is all about love.
'It's Always Sunny in Philadelphia' Season 10 Spoilers: Love is in the air
That's right, the gang is going to group date. From the looks of the brand new preview recently released by FXX, Dennis, Dee, Charlie, Mac, and Frank are going to turn the bar into a speed date type establishment in hopes of hooking up.
Dee is crushing it!
However, the guys aren't having the greatest of luck. Meanwhile, Dee is "crushing it," and hooking up with a different man nearly every night. Of course, the guys will call her all kinds of names when they find out how much sex she's having, but hey, it wouldn't be the Patty's gang if there weren't some ridiculously inappropriate comments and situations, right?
Check out the brand new preview for Wednesday's "It's Always Sunny in Philadelphia" tilted "The Gang Group Dates" and tells us what you think! Tweet us @OMGNewsDaily or leave a comment below.