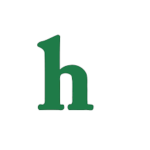 "It's Always Sunny in Philadelphia" is finally back, and on the Season 10 premiere, the gang did what the gang does best – drink.
'It's Always Sunny in Philadelphia' Recap: The Gang Beats Boggs
Dee, Frank, Charlie, and Dennis participated in a drinking contest on an airplane to North Dakota in hopes of shattering former professional baseball player Wade Boggs drinking record. Mac was the one to oversee the contest, and help the contestants keep track of how many beers they drank by making tally marks on their t-shirts. Mac deemed himself "the commissioner" of the game.
At the beginning of the episode, Dee was already in the lead and totally sloshed when she proclaimed that she would shatter "Boss Hogg's drinking record." Although Mac tried to explain to Dee that Boss Hogg was a character from "Dukes of Hazzard," she wouldn't hear of it, and continued to drink.
During the episodes the gang tries to "beat Boggs" by guzzling beer after beer, and Dee is killing the competition.
Meanwhile, Frank tells Dennis that he wants to join the "Air Sex Society," which is basically the Mile High Club. Dennis wants in on the action, and bets Frank that he's going to have sex with someone on the flight somewhere other than the bathroom before they fly over the Great Lakes. Dennis then tries to find a suitable prospect.
When Dee passes out after drinking 29 beers, Mac believes she's out of the game, and calls her out. However, just minutes later Dee was back up and at it thanks to some "performance enhancing drugs." Dee starts drinking again, and is still in the lead.
As Dennis trolls for a lady, Frank laces a frat boy on the flight's beer with sleeping pills so that he'll stop drinking all their beer.
Finally, Dennis finds a woman, who he believes is perfect for his bet, but finds out that she's unavailable. Later, he chooses a tattooed, blonde bimbo to win the bet.
As all of this is going on Charlie is busy drinking, eating chicken like his hero Wade Boggs would, and even orders a rum and coke. Mac tells Charlie that Dee's running away with the game, and that he needs to give her a run for her money.
Charlie begins to catch up with Dee as Dennis wins the bet with Frank. After hooking up with the girl, he realizes that she's much too clingy and decides to fly back home to Philadelphia and quit the contest.
Since Frank is so far behind in the contest this leaves Dee and Charlie in the running. By this time they are both completely drunk. However, when Dee passes out in the airport on the carousel, Charlie moves on to the last phase of the contest. He must hit 3 for 10, and knocks it out of the park on the first pitch.
Since Mac only has one ball, the contest is over and he declares Charlie the winner of the Wade Boggs contest.
It's Always Sunny Season 10 Spoilers — Cannibals and Game Shows
As previously reported by Hollywood News Daily, some spoilers for "It's Always Sunny in Philadelphia" Season 10 reveal that the gang will be going on "Philly Feud" a game show that they'll obviously make a mockery of, and perhaps one of the funniest story lines of all time, a cannibal killer will be on the loose.
What did you think of the Season 10 premiere of "It's Always Sunny in Philadelphia?" Tweet us @OMGNewsDaily or leave a comment below.