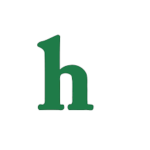 Are Ian Somerhalder and Nikki Reed already headed for a divorce? Rumors are running wild that the "Vampire Diaries" star and the former "Twilight" actress may be in a big disagreement about when they want to have children, and it could be tearing them apart.
Ian Somerhalder and Nikki Reed Divorce Drama
According to the Inquisitr, Ian Somerhalder, 37, is ready to have children right now. He's made a great career for himself on "The Vampire Diaries," he's not getting any younger, and he's in love with his wife, Nikki Reed, 27. However, she may not feel the same way.
Nikki reportedly just landed the role of Betsy Ross on the TV series "Sleepy Hollow" and doesn't want to jeopardize her career as an actress now that she's finally making a name for herself after beginning to shake off her "Twilight" role as Rosalie Cullen.
Why Nikki Doesn't Want To Start A Family Now
The actress is now starting to get back on the scene and may even have a bright career in television, but she allegedly thinks that if she begins having children now her career will suffer and she may even lose out on roles.
Of course this isn't the first time that Ian Somerhalder and Nikki Reed have been the subject of nasty gossip and rumors. They've been through a lot of headlines in their time together, and many of them include Somerhalder's ex-girlfriend and former "Vampire Diaries" co-star Nina Dobrev.
However, now that Nina has left "The Vampire Diaries" it seems that there is nothing else to speculate about the couple and rumors have shifted to their marriage. It's unclear whether or not the reports are true, but it should be interesting to see if Ian and Nikki start a family in the near future, or if they continue to focus on their careers.
What are your thoughts on the rumors that Ian Somerhalder and Nikki Reed may be headed for divorce? Tweet us @OMGNewsDaily.