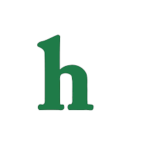 Harry Styles, luck continues to be bad. The teen idol has been experiencing numerous falls on stage, now an injury brought on by the hands of an alleged female fan.Harry Styles was hit directly in the face by a Red Bull can full of water that was thrown by the fan during a Tuesday night performance in Philadelphia.
Harry Styles pelted by Red Bull can onstage in Philly
Harry Styles, Liam Payne, Niall Horan, and Louis Tomlinson were wrapping up their show at Philadelphia's Lincoln Financial Field when the incident occurred. Harry was reported to have been walking on stage when overzealous audience members began hurling what appeared to be bottles and other objects to get his attention.
Harry Styles managed to dodge most of the flying debris but, unfortunately, was then hit on the right side of his face when one girl threw a Red Bull can filled with water. Styles stunned and in massive pain walked off stage clutching his face just as the group started playing the night's final song, "Best Song Ever," Styles walked off stage clutching his face.
Female who injured 1D star flooded with hate tweets
Feeling the need to reveal herself as the culprit, the female took to Twitter afterward to make light of the situation.
"I accidentally hit him in the face, and he doesn't even notice me [crying emoji] what a waste," tweeted Hanna Cooke. One Directioners soon flocked to Styles' defense and began ripping Cooke on social media. "If it makes you feel any better, a security guard literally threatened to sue me if Harry was badly injured." Still, Cooke was inundated with hate tweets.
Cooke stated that the hate tweets she was receiving stated such things as "kill yourself," and "'you deserve to die.'"
The social media bullying got so out of hand that Harry's mom began begging fans to leave Cooke alone pleading, "OK peeps!! Please do not turn to bullying @HannaCooke17 that serves no purpose. Please just learn from the incident & be kind.",
Harry, however, nor his reps have not commented on the incident. Harry's only tweet mentioning the Philly show reads, "Thank you, Philly, for last night. Hope you all enjoyed the show, you've always been lovely to us. H."
What are your thoughts about Harry Styles injury at Philly?