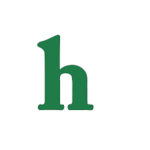 "Harry Potter" fans rejoice. J.K. Rowling has revealed that her new project is a "Harry Potter" sequel titled "Harry Potter and The Cursed Child" and will focus on Harry and Ginny's son.
'Harry Potter' Sequel Revealed: Details On The Plot
According to Entertainment Weekly, the story will pick up 19 years after Harry Potter and his friends including Ron and Hermoine defeated Lord Voldemort and his death eaters at Hogwarts School of Witchcraft and Wizardry.
However, those of you getting excited to read the book, calm down. The "Harry Potter" sequel won't come in the form of a novel. The story will continue on the stage as a play that will open in London's West End in 2016.
A summary of what's being called the "eighth story" in the saga reveals that Harry is now working at the Ministry of Magic and father to three children, who just can't seem to escape his infamous past. The story will focus on Harry's youngest son, Albus Severus Potter, whom is featured at the end of the finale "Harry Potter" film.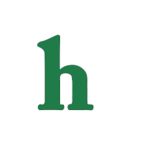 'Harry Potter and The Cursed Child'
"It was always difficult being Harry Potter and it isn't much easier now that he is an overworked employee of the Ministry of Magic, a husband and father of three school-age children."
"While Harry grapples with a past that refuses to stay where it belongs, his youngest son Albus must struggle with the weight of a family legacy he never wanted. As past and present fuse ominously, both father and son learn the uncomfortable truth: sometimes, darkness comes from unexpected places."
While fans are totally excited for The "Harry Potter" sequel "The Cursed Child," they are really hoping that the story will possibly become a movie and that Daniel Radcliffe and the rest of the cast may reprise the roles that made them famous and return to play the older versions of their beloved characters.
What are your thoughts on the "Harry Potter" sequel play "The Cursed Child?" Tweet us @OMGNewsDaily.