Gwen Stefani and Blake Shelton ARE dating! The couple put the rumors to rest and confirmed that they were actually a couple after photos of them canoodling on Halloween surfaced online. Gwen's rep confirmed to Us Weekly that she and her "Voice" co-star were an item.
Gwen Stefani and Blake Shelton Confirm They're Dating
It looks like Hollywood officially has a new "It" couple. Gwen Stefani has stunned fans by admitting via her rep that she's dating her fellow "The Voice" judge Blake Shelton. Gwen and Blake are both very recently divorced from their longtime partners Gavin Rossdale and Miranda Lambert and are no longer trying to hide the fact that they're getting romantic.
Stefani and Shelton were seen over Halloween weekend hitting the major parties together, and seen at their other "Voice" co-judge Adam Levine's bash holding hands, hugging each other closely, and even kissing. Photos of the two getting close surfaced online, and after Gwen was asked about dating Blake by Ryan Seacrest, but refused to admit it, only calling the country singer "hot," it seems she was ready to let the cat out of the bag.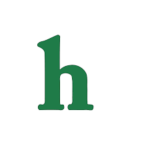 Gwen's Timing Being Questions
Gwen Stefani's spokesperson revealed to the magazine that she and Blake Shelton are friends who recently started pursing a romantic relationship together, saying, "Gwen and Blake are longtime friends who have very recently started dating."
While the rep refused to say anything more or give details about when the pair started hooking up it does seem interesting that they both decided to start dating one another so soon after their divorces. Blake and his ex-wife Miranda Lambert are both scheduled to be at the CMA Awardsd on Wednesday night and things could possibly get a bit awkward.
Did Gwen Stefani chose Wednesday evening to confirm her relationship with Blake Shelton to ward off Miranda Lambert, or are the two coming clean this month for November sweeps, a time when TV ratings are closely looked at? It should be interesting to see who it all plays out in the media.
What are your thoughts on Gwen Stefani and Blake Shelton dating and confirming their relationship via rep? Tweet us @OMGNewsDaily or leave a comment below.