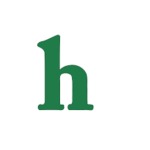 Will "Grey's Anatomy" end after the upcoming Season 12? Rumors have been flying that fans may have to prepare themselves to say goodbye to Grey Sloan Memorial Hospital, and all the beloved doctors who work there, including Meredith Grey.
'Grey's Anatomy' Ending After Season 12?
Die-hard viewers of the popular hospital drama are scared that their favorite show may be ending after Season 12, but ABC execs reveal the truth about "Grey's Anatomy's" future, and we couldn't be happier about it.
ABC's President recently revealed that fans "have no reason to expect that Grey's Anatomy won't go on for many years to come." This is GREY-ate news for fans of the show, who honestly still aren't over the fact that Patrick Dempsey's character, Dr. Derek Shepherd, aka "McDreamy" was killed off in Season 11.
As previously reported by Hollywood News Daily, the new season of "Grey's Anatomy" will focus on Meredith's new life and the rebirth of many characters. New romances, new characters, and obviously new traumas will be rolling in and we can't wait to find out how it all plays out for our favorite TV doctors.
What are your thoughts about the rumors of "Grey's Anatomy" ending after Season 12 basically being debunked? Tweet us @OMGNewsDaily.