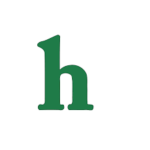 "Grey's Anatomy" Season 12 is going to bring more changes than any other season before. Now that Derek Shepherd is dead, Meredith will have to learn to live without her beloved McDreamy and the other characters lives will also be changed forever.
'Grey's Anatomy' Spoilers: 12 Changes In Season 12
The Hollywood Reporter reveals that there are 12 big changes coming in "Grey's Anatomy" Season 12, and that fans should be ready for a different feel this time around.
The show will be funnier — Season 11 of the series was "dark and twisty" as Meredith Grey would say with the loss of a beloved character among other sad story lines like Jackson and April's relationship woes and more. However, this season will be funnier and lighter, so expect some laughs mixed in with the drama.
Sister, Sister — Meredith will be back home living in her mother's house with her half-sister Maggie and her sister-in-law Amelia. There are sure to be some interesting moments between the three single women in Season 12.
Callie and Arizona move on — While everyone wants Callie and Arizona back together, it seems both women will have new love interests during the new season of "Grey's Anatomy." Will they eventually find their way back to one another, or are they finally moving on for good?
Callie's sexuality will be further explored — While fans know that Callie is bisexual, the issue will be further explored during Season 12, but it won't feel like the show is "telling an issue," Shonda Rhimes said.
Arizona's soul searching — Just like Callie had to find herself again by dancing in her underwear after splitting with Arizona, her ex-wife will do the same. Arizona will find herself again and become the happier, lighter person she once was before life dealt her some serious obstacles to overcome.
Time Jump! — There will be yet another time jump when "Grey's Anatomy" Season 12 returns in Sept. Three months will have gone by since the Season 11 finale, which will also have April returning to the hospital and back to her messy relationship with Jackson.
Meredith's New Love? — There are rumors that Meredith Grey will have a new love interest later in the season, but nothing has been officially confirmed. However, whenever Meredith does find love again it will be a huge change from the Mer-Der days of old.
Maggie's New Family — Maggie will find herself getting to know her new family, including sister Meredith and father, Richard.
Amelia's single life — Amelia and Owen are no longer dating, but that won't stop her from finding some action. While she'll find herself without a man, that doesn't mean she'll be closed off to the possibility.
Amelia's new outlook on life — Amelia is still getting over Derek's death. Her big brother was like a father to her and without him she'll need to learn to stand on her own and be her own rock.
Everyone changes — Every character is going through some sort of new era and beginning this season, which should lead to some interesting story lines.
New sets — There are new sets, new people, and lighter themes and colors this season. We can't wait to see what Season 12 brings.
What are your thoughts on the "Grey's Anatomy" Season 12 spoilers and changes? Tweet us @OMGNewsDaily.