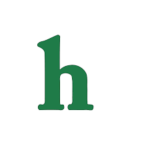 "Grey's Anatomy" shocked fans in Season 11 when Dr. Derek Shepherd, aka "McDreamy" was killed off the show, leaving Meredith a widow with three children. Now, Season 12 spoilers reveal that the next chapter is all about new beginnings.
'Grey's Anatomy' Season 12 Spoilers: Rebirth, New Faces, and Meredith's Journey
According to the show's creator, the great Shonda Rhimes, the theme for "Grey's Anatomy" Season 12 is rebirth. There will be a time jump when the series returns in Sept. and Meredith will be living in a house with her sisters, Amelia and Maggie.
Meredith will be single, but not ready to jump into another relationship so soon after Derek's death. "We do have this world in which Meredith is single, and she is living this life that she's never thought she'd be living again," Shonda Rhimes said. "She's living in a house with her sisters. There's a lot of single women right now. She's surrounded by women who are dating and having a whole life. She's not interested in all that. She's pondering, 'Is there a second life there or are the best years behind you?'"
As for April and Jackson, the "Grey's Anatomy" fan favorite couple could also be calling it quits. Even though Jackson told April if she re-enlisted their relationship would be over. It's been revealed that April did re-enlist. What does this mean for Jackson? Will he finally get some happiness back this season, or continue to be miserable?
What's Next For Meredith?
The show's new doctor, played by hunky Martin Henderson, won't be making his debut until mid-season, and while it's been rumored that he could be Meredith's new love interesting, Shonda says it's unclear as of right now.
"I don't even know what I'm doing yet with that. I mean honestly, I don't know." But she does say he's not replacing Patrick Dempsey's McDreamy. "That's not really the point. Meredith's on a journey, Meredith's always been on a journey, and I'm taking her where the journey leads her, so we'll see what that feels like."
It also looks like Callie and Arizona could have some hot new romances, which could see them in new relationships, or running back to one another's arms. "Definitely some new romances for them this season, and some pretty exciting ones, too, which I think are going to be kind of interesting," Rhimes revealed.
What are your thoughts on the latest "Grey's Anatomy" Season 12 spoilers? Tweet us @OMGNewsDaily.