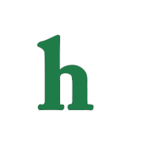 "Grey's Anatomy" Season 12 spoilers and rumors are circulating around the internet and one of the most shocking rumors to date is that Meredith is leaving the show, possibly through death.
'Grey's Anatomy' Season 12 Spoilers: Is Meredith Grey Leaving The Show?
Could we even handle another major character death after Season 11 left us mourning the passing of Patrick Dempsey's character Dr. Derek Shepherd, aka "McDreamy" and Sandra Oh's character Dr. Cristina Yang left Seattle and Grey/Sloan Memorial Hospital in Season 10. We say no! It would be just too much to take if Meredith died, or left the series in any way.
KDrama Stars reports that actress Ellen Pompeo who portray's "Grey's Anatomy" main character Meredith Grey has not signed a contract past the upcoming Season 12 and that could mean she wants out.
Meredith could leave Seattle, although she's been adamant about staying in her hometown in past seasons even when she's had great opportunities to leave the city behind.
Could The Show Work Without Meredith?
This means that if Meredith doesn't leave Seattle following Derek's death she herself could die, which would rip out the hearts of longtime "Grey's Anatomy" fans.
Throughout the entire series fans have watch Meredith deal with the fact that her mother had Alzheimer's Disease. Ellis Grey struggled with the illness and it eventually killed her. Back in Season 9 we found out that Mer does indeed have the Alzheimer's gene, as does her newly found half-sister, Maggie.
Could this mean that Meredith will get Alzheimer's sometime this season? We certainly hope not, but anything is possible as huge characters such as Preston Burke, Izzy Stevens, George O'Malley, Cristina Yang, and Derek Shepherd have all been written out.
However, none of those characters were the main character whom the show is named for. If Meredith Grey/Ellen Pompeo leaves it looks like the series could be doomed.
What are your thoughts on the rumors that Ellen Pompeo/Meredith Grey could leave "Grey's Anatomy" after Season 12? Tweet us @OMGNewsDaily.