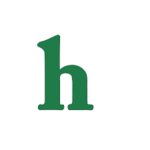 Is Dr. Izzy Stevens coming back to the O.R.? Rumors have been flying for months that Katherine Heigl may be returning to "Grey's Anatomy" next season. In fact, those rumors have been circulating pretty much since the day she left the hit Shonda Rhimes medical series.
Katherine Heigl Returning to 'Grey's Anatomy?'
"Grey's Anatomy" fans are still greiving the death of Dr. Derek Shepherd, aka "McDreamy," but perhaps got their hopes op of talk that Katherine Heigl would return as the bubbly and beautiful Izzy Stevens. Now, Katherine is finally speaking out on the rumors.
When asked if there were any truth to the rumors she would be back on "Grey's Anatomy," she replied, "There is not. I'm sorry."
Heigl Speaks Out
It got a little awkward when Heigl was asked if should would consider returning the series that launched her career. "I think that… I don't know how to answer that, I'm sorry," she said, likely not wanting to bring up the messy feud with the show's creator, Shonda Rhimes, which led to her being written off the show.
Meanwhile, Katherine Heigl did praise the show and her time on it saying, "It's been this incredible thing. It was just this incredible experience for me. It changed the course of my life and career and I couldn't be more grateful. I just hope it goes for as long as they all want it to."
What are your thoughts on Katherine Heigl shooting down rumors of a "Grey's Anatomy" return? Tweet us @OMGNewsDaily.