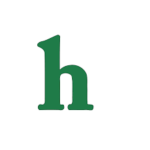 The most recent "Grey's Anatomy" death means an end of an era for fans of the show. During Thursday night's episode the beloved character of Dr. Derek Shepherd aka "Dr. McDreamy" was killed off.
'Grey's Anatomy' Death: Derek Shepherd Dead
According to the Inquistir, fans were totally shocked to see that Derek was killed off the show, and that actor Patrick Dempsey would be leaving the series after 11 seasons. However, not all fans were shocked by the huge death due to an early release of the latest edition of Entertainment Weekly Magazine.
A copy of the magazine was sent to out early to some subscribers and the cover story was all about Patrick Dempsey's big "Grey's Anatomy" death, all for the readers to view before the episode even aired.
However, for some the biggest question is why Patrick Dempsey was written off the show. Did he want to go, or were there other problems behind the scenes. Some sources reveal that Dempsey was being hard to handle on set, and after creator Shonda Rhimes' problems with former "Grey's" star Katherine Heigl, who was also killed off the show, and Isaiah Washington who was fired for using a gay slur, Shonda likely won't deal with any more big egos on set.
Patrick Dempsey Leaving 'Grey's Anatomy'
"Patrick has been acting like a diva and has clashed with [creator Shonda Rhimes]. She suspended him for a while, and the word on set is that he isn't coming back full time. Given all the past problems with Katherine Heigl and Isaiah Washington, there is little tolerance on the show for troublesome talent."
Meanwhile, Shonda Rhimes released a statement about the huge "Grey's Anatomy" death after the episode aired, revealing her thoughts and feelings and the death of Dr. Derek Shepherd.
"After 11 seasons on Grey's Anatomy, Patrick Dempsey is moving on to pursue other interests. Dr. Derek Shepherd is an iconic character and we've been proud to be the home of 'McDreamy' and the 'Mer/Der' love story. The devotion of Grey's fans throughout the years has been a testament to the creative mind of Shonda Rhimes and Dempsey's talent. 'McDreamy' will be greatly missed and we wish Patrick the very best in his future endeavors."
"Derek Shepherd is and will always be an incredibly important character — for Meredith, for me and for the fans. I absolutely never imagined saying goodbye to our 'McDreamy.' Patrick Dempsey's performance shaped Derek in a way that I know we both hope became a meaningful example — happy, sad, romantic, painful and always true — of what young women should demand from modern love. His loss will be felt by all. Now, Meredith and the entire Grey's Anatomy family are about to enter uncharted territory as we head into this new chapter of her life. The possibilities for what may come are endless. As Ellis Grey would say: the carousel never stops turning."
What are your thoughts on the "Grey's Anatomy" death of Dr. Derek Shepherd? Will you miss Patrick Dempsey? Tweet us @OMGNewsDaily.
In loving memory of Derek Shepherd: You will be missed. ❤️❤️❤️#RIPDerek #RIPMcDreamy#GreysAnatomy

Posted by Grey's Anatomy on Thursday, April 23, 2015