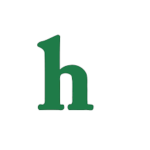 The "Glee" series finale is Friday and thanks to some newly leaked photos we can tell you that Rachel Berry is pregnant! That's right, Rachel is becoming a mother, and although we're sad that she doesn't get to end up with Finn, it looks like fans might be happy with the alternate ending.
'Glee' Series Finale Spoilers: Rachel is Pregnant!
In the newly released "Glee" series finale photos, Rachel Berry has a huge baby bump, as it's clear to see she's pregnant when the show travels into the future. In the first photo, Rachel is standing beside both Kurt and his husband Blaine. Could Rachel be the surrogate mother, carrying a child for her best friends? It's possible.
However, in the second photo showing Rachel's baby bump, she's being helped down the stairs with an excited look on her face as Jesse St. James helps keep her balanced. That's right, it looks like Rachel ends up with Jesse and not Sam, who likely will be back with his first love, Mercedes, in the finale.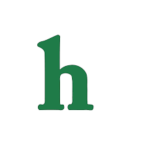 Rachel Ends Up With Jesse St. James
In last week's episode, Jesse came to visit Rachel and tell her that he had been cast alongside her in the Broadway play she recently landed the lead in. However, Rachel revealed to him that she declined the role and decided to go back to college. Jesse then kissed her and promised to see her when she returned to New York.
It looks like "Glee" fans will be in for some big surprises during the 2 hour "Glee" series finale on Friday. Although the late Cory Monteith could not be there to end the show with his co-stars, Finn's presence is likely heavy in the finale, and perhaps Rachel and Jesse will even name their baby Finn after her lost love.
So, get ready for some tears. Set your DVR's and grab your tissues because the "Glee" series finale is going to be a tearjerker for sure!
Check out the photos and tell us what you think about the spoilers of Rachel Berry being pregnant in the "Glee" series finale. Tweet us @OMGNewsDaily or leave a comment below.