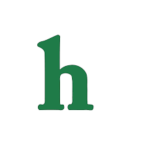 The "Glee" series finale aired on Friday night with a 2 hour special, and fans relived some of the best moments from all the way back to the first season in 2009. Without doing a long drawn out recap, here is everything you need to know about the last episode.
'Glee' Series Finale: Everything You Need To Know
Kurt Considered Suicide: In 2009, Kurt is extremely depressed, still in the closet, and considering suicide. Miss Pillsbury sees his sadness and calls in his father, Burt, to tell him about Kurt's behavior. Burt insists that Kurt join at least one team at school, and the next day when he's looking for a place to sit in the lunch room he finds Rachel sitting alone and asks to join her.
Rachel and Kurt get to talking and she convinces him to join glee club. The two discover they have a love of music in common and practice together before auditioning.
Mercedes Lost Her Confidence: In the flashback viewers saw Mercedes as the star of her church's choir, but very insecure when it came to her presence at school and in the glee club with Rachel. Finally, her mom tells her that all will be alright.
Finn Was Almost Kicked Out: The group held a secret meeting to consider kicking Finn out of the group. Gladly, Rachel convinced them to let Finn stay, and the rest is "Glee" history.
Actor Cory Monteith tragically died before Season 5 of "Glee" began filming, his character Finn Hudson was also killed on the show. Finn was mentioned several times in the "2009" episode, but wasn't seen until the finale scene, which was the New Directions singing "Don't Stop Believin'" Fans went crazy on Twitter at the sight of Finn, who has been absent from the show via flashbacks for the past 2 years.
New Directions Wins Nationals…Again: The present day New Directions awaited to hear the placement at Nationals at the beginning of the 2nd hour of the "Glee" series finale. It was announced that they had won state and Mr. Shue was a repeat champion.
McKinley High's Huge Change: After winning at Nationals the superintendent tells Will that McKinley high will become a performance arts academy, and that he's being named principal. All he's worked for his whole career has paid off.
Kurt and Blaine Still Singing: Kurt and Blaine return to NYC and after 5 years of marriage are still singing. The two are very active in the gay community and are even becoming parents thanks to Rachel carrying their child.
Mercedes On Top: Mercedes has been asked to tour with Beyonce, and 5 years later is still making music.
Sam's New Job: Sam was asked to return to NYC with Kurt and Blaine, but wanted to stay in Ohio. Although the football team was no longer after the school's change, Will named him the glee club director.
Artie and Tina Living The Dream: Artie and Tina end up together, and Artie's making movies like he always wanted. His girl Tina is even starring in them!
Sue's The Vice President: Five years later and she's still surprising us. That's right, Sue Sylvester is the Vice President of the USA under none other than Jeb Bush. She even announces that she plans on running for President in the next election.
Rachel Wins A Tony: Rachel Berry may be pregnant with her best friends' baby, but that's not stopping her at all. Rachel, who is now married to Jesse St. James wins a Tony Award for her work on Broadway and tearfully thanks Mr. Shue for getting her there. Her friends watched on television and cheer her on as Will tears up at his star student's huge achievement back home in Ohio with Emma, Sue, and Sam by his side as his children run around his home.
Finn's Tribute: In the year 2020 every member of New Directions past gathers at McKinley along with Sue, Will, Emma, Coach Beiste, Burt, Carol, and for some reason Will's ex-wife, Teri, to celebrate the auditorium's new dedication as the "Finn Hudson" auditorium.
Sue gives a touching speech about how much glee has done for the school and all those involved, and how the arts can touch children in a way that nothing else can, and dedicates the auditorium to Finn's memory. The New Directions gather on stage and sing one final number together. It's their last curtain call.
What did you think of the "Glee" series finale? Tweet us @OMGNewsDaily or leave a comment below.