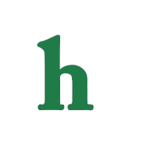 "Glee" Season 6 is in full swing and as fans prepare to say goodbye to the beloved singing/comedy show one character is saying goodbye to her old self. That's right, coach Beiste is back and she's a man now. In the first look at Beiste's new life the McKinley High football coach has a new hairstyle and facial hair.
'Glee' Season 6 Spoilers: Coach Beiste returns as a man
Of course, this new "Glee" story line is controversial. However, the Fox series has always pushed the boundaries and has striven to make the gay, lesbian, and transgender community a heavy part of their story. Kurt and Blaine, Santana and Brittany, Unique, and Spencer have all be a part of the legacy, along with coach Beiste.
"Like it or not, it's real life," actress Dot Marie Jones said of Beiste's transition. "I think Fox is amazing for putting this on broadcast television… Of any show on broadcast, it should be a Fox show because they are the risk takers. I don't think even taking a risk is the right word. It's just real."
I'm so proud of Coach Beiste, such an inspirational character.Thank you Dot For Coach Beiste.We love you❤ #WeAreGlee pic.twitter.com/tY4EroB2us

— Klaine ❤ (@msquimklainer) February 4, 2015
Bruce Jenner making headlines for sex change
Recently, another transgender story has been making entertainment headlines. "Keeping Up With The Kardashians" star and former gold medal winning Olympian, Bruce Jenner, has been confirmed to be transitioning from a man to a woman.
As previously reported by Hollywood News Daily, Bruce Jenner is set to reveal his sex change during a new reality series and sit-down interview with Diane Sawyer.
What are your thoughts on coach Beiste's sex change to become a man? See more when "Glee" airs Friday's on Fox. Tweet us @OMGNewsDaily or leave a comment below.