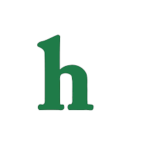 "Girl Meets World" fans watched on Friday night as there was yet another big "Boy Meets World" reunion. In the latest episode, Cory's hilarious and wacky big brother, Eric Matthews, was back after he was chosen to run for senator of New York against a man who gained a very bad reputation for taking funds from schools and giving them to his rich friends.
'Girl Meets World': The Reunion That No One Saw Coming
Eric was specifically chosen to run against this man in hopes that he would be the one person whom the Senator would be able to beat. Eric asks Riley, Maya, Lucas, and Farkle to help him with his campaign as he was driven to help schools and children.
While at Topanga's place Eric meets a young man named T.J. who runs a blog, the very blog that exposed the current Senator for his dirty deals. Eric had no idea that T.J. was actually Tommy, the little boy he befriended and wanted to adopted when he was a very young man.
Instead of adopting Tommy, Eric made the painful choice to let go of him and allow him to be adopted by a nice family, which is something that Tommy praises Eric for during his big reveal. It was a stunning twist that no one saw coming and it left us feeling some kind of way.
What did you think of Eric's big reunion on "Girl Meets World?" Tweet us @OMGNewsDaily.