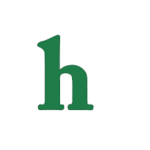 "Girl Meets World" fans are in for some seriously awesome episodes in Season 2, which is currently filming. The "Boy Meets World" spin-off series has been so good in Season 1, but next season has already promised some old favorite characters to return. It was recently reported by EW that Shawn's ex-girlfriend, Angela Moore along with his father, Chet Hunter, will be back.
'Girl Meets World': Angela and Shawn's Father Returning
Trina McGee, who played the role of Angela on "Boy Meets World" was the love of Shawn's life. As many "Girl Meets World" fans have seen, Shawn has become a bigger part of the series, and will continue to show up more and more in Season 2. In a recent episode, Shawn told Riley and Maya about his relationship with Angela, and how he wanted to keep it going, but she left him.
"Boy Meets World" fans know that Angela left Shawn to move to Europe with her father. However, it looks like the two never worked out their relationship and later split off screen. Hopefully, viewers will get an inside look into exactly what happened between Shawn and Angela, and what Angela has been doing for all these years.
Will Angela and Shawn Get Back Together — What About Maya's Mom?
Meanwhile, Angela showing up in the episode, which is titled "Girl Meets Hurricane," could cause some big problems for Riley and Maya, who want Shawn to end up with Maya's mother, Katie, and become her father.
Meanwhile, Blake Clark will also return as Chet Hunter, Shawn's father, who passed away in Season 6 of "Boy Meets World," but often came back as a guiding spirit, or memory for Shawn, which he'll do during his stint on "Girl Meets World."
Eric Matthews Also Returning
As previously reported by Hollywood News Daily, Season 2 of the hit Disney show will also feature Cory's older brother, Eric Matthews, who will be in a few episodes and be dealing with a life changing event. Eric, Cory, Shawn, and Topanga will all get back together and head to Mr. Feeny's house to retrieve something they left behind long ago.
So, remember when you're watching "Girl Meets World" on Friday's that once Season 2 hits there is no stopping this series, which the fans are already in love with. Enjoy!
Are you excited to see Angela and Chet back on "Girl Meets World?" Tweet us @OMGNewsDaily or leave a comment below.