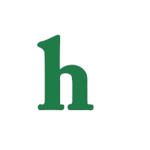 "Girl Meets World" fans have been treated to two episodes in as many months that feature original "Boy Meets World" character, Shawn Hunter, played by Rider Strong.
'Girl Meets World' Spoilers: Is Shawn Hunter coming back for good?
In the most recent episode, Shawn returned to New York for work on what happened to be Maya's birthday. When Riley realizes that Shawn and Maya share a special bond she hatches a plan to make Shawn a permanent part of her best friend's life.
Riley tells her parents, Cory and Topanga, along with friends Lucas and Farkle, that she wants Shawn to be Maya's father. They then devise a plan where Shawn meets Maya's mother, Katie.
While no real romantic sparks flew between Shawn and Katie, the show is leaning in the direction that seems like there could be a future relationship for the pair as the show progresses.
"Girl Meets World" and "Boy Meets World" fans love the idea of Shawn Hunter returning to New York and becoming a regular on the show. (Come on, everyone knows his rightful place is with Cory and Topanga, right?!)
More fan favorite characters to come?
As "Girl Meets World" has been renewed for season 2, and fans are loving every minute of the Disney show, it seems only fair that Shawn be included into the storyline more as one of the three main characters of the original show.
However, fans are dying to see Cory's older brother Eric, as well as some of the old fan favorites such as Rachel, Jack, Mr. Feeney, Mr. Turner, and more as the series continues to air.
What do you think? Should Shawn Hunter be a regular on "Girl Meets World?" Tweet us @OMGNewsDaily or leave a comment below.