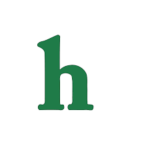 The "Girl Meets World" Season 1 finale airs on Friday night, and it's a big moment for Riley Matthews as she's going on her first date with Lucas Fryer, and fans are excited to see how it all plays out.
'Girl Meets World' Season 1 Finale: Riley and Lucas Go on a Date
According to ET, Maya will stir the pot by asking Lucas out on a date. This is very much like a move Shawn Hunter pulled during the "Boy Meets World" days when Shawn asked Topanga out on a date because Cory couldn't find the courage to do it. However, when he saw his best friend with his best girl, he found the courage to tell her how he felt real quick.
In Friday night's episode, Maya asks Lucas on a date to get he and Riley together. When her plan is realized Lucas goes to Cory and Topanga to ask permission to take Riley on a date. Cory sees that he's slowly losing his little girl who is growing up, and agrees to let Riley go on one condition, Farkle and Maya join them for a double date.
'Girl Meets World' Season 2 Will Be Awesome
Later, when Lucas first sees Riley all dressed up for his date, he looks like a boy falling in love. He also says one of the sweetest comments of all time, and it's clear that Riley and Lucas are so the younger versions of Cory and Topanga.
Meanwhile, while we're sad to see "Girl Meets World" Season 1 end, we are so excited for Season 2. As previously reported by Hollywood News Daily, Shawn will be a semi-recurring character and will reunite with his former girlfriend Angela, as well as the spirit of his late father, Chet.
Cory's big brother Eric Matthews will also be featured in a few episodes during Season 2, and the gang will even go back to Pennsylvania to Mr. Feeny's house to retrieve something they left there long ago.
What are your thoughts on the "Girl Meets World" Season 1 finale? Tweet us @OMGNewsDaily.