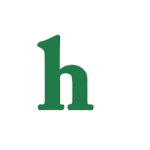 "Girl Meets World" fans rejoice! The first trailer for Season 2 of the hit Disney Channel "Boy Meets World" spin-off series has been revealed, and it shows Cory's older brother, Eric Matthews, mentor Mr. Feeny, and best friend Shawn Hunter will be back.
'Girl Meets World' Season 2 Preview: Eric, Feeny, and Shawn Return
The Inquisitr reports that "Girl Meets World" will debut Season 2 with a full week of premieres starting on May 11. In the preview Riley and Maya are ready for the new school year, and they want a new teacher, leaving Cory behind. However, when the girls get to their new classroom they realize that they actually miss being in Mr. Matthews class.
However, it will be the episodes featuring Eric, Shawn, and Mr. Feeny that will have everyone talking. When Riley and Maya get in to a fight, Cory will call Eric to help the girls get through it. Of course, Eric Matthews is one of the most beloved "Boy Meets World" characters and fans can't wait to see what the hilariously wacky character has been up to over the past decade. Is he married? We want to know!
More 'Boy Meets World' Characters Returning
Meanwhile, Eric and Shawn will join Cory and Topanga as well as Riley and Maya on  a trip back to their hometown of Philadelphia to retrieve something they left at Mr. Feeny's house long ago. Of course, Feeny will be there to catch them in the act as usual, and without a doubt offer his wisdom to a new generation.
As for "Girl Meets World" Season 2, Eric, Shawn, and Mr. Feeny aren't the only "Boy Meets World" characters returning. Shawn's former girlfriend Angela will also be back, as well as his old guardian Mr. Turner, and the "spirit" of his father, Chet, whom Shawn likes to talk to when things get rough.
How excited are you to see Eric, Shawn, and Feeny in "Girl Meets World" Season 2? Tweet us @OMGNewsDaily.