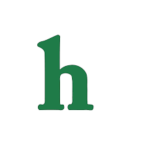 "Girl Meets World" Season 2 is currently filming, and a huge spoiler has just been leaked! Anthony Tyler Quinn, who played cool teacher, and Shawn Hunter's close friend/parental figure Mr. Turner is returning to the show!
'Girl Meets World' Season 2 Spoilers: Mr. Turner Returning
Entertainment Weekly confirmed the news that Mr. Turner would be back in Season 2 and "Boy Meets World" fans are so excited to see how life has been for Johnathan Turner, who was last seen on "Boy Meets World" after he crashed his motorcycle and then ended up in the hospital.
Shawn had a crisis of conscience during that episodes and prayed to God to save his mentor, who later woke up after his accident. However, Mr. Turner wasn't seen on the show again after that. During the graduation episode of the series, his name was mentioned and it was revealed that he'd just been on the "other side of the school" for all those years, but his face wasn't seen.
"[Quinn] was one of the first people who got in touch with me after [Girl Meets World] was announced," creator Michael Jacobs revealed. "And what it made me realize is not only does the audience, but the people who were on the show have a fondness for [the show]."
Meanwhile, other "Boy Meets World" characters such as Cory's big brother Eric Matthews, Shawn's former girlfriend Angela, and Shawn's late father Chet, whom he sees as a spirit, will also be back in Season 2, much to fans excitement.
What are your thoughts on "Girl Meets World" Season 2 spoilers revealing Mr. Turner will be back? Tweet us @OMGNewsDaily.