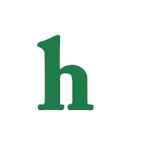 "Girl Meets World" fans….it's really happening. Mr. Turner is back and Riley and Maya are likely going to love him as much as Cory, Shawn, and Topanga did.
'Girl Meets World' Season 2 Spoilers: Mr. Turner is Back!
This week, Ben Savage tweeted a photo of himself with Anthony Tyler Quinn and captioned the picture "It's good to see you again Mr. Turner." Of course, fans of boy "Girl Meets World" and "Boy Meets World" went wild for the teaser photo, and know that Season 2 of the Disney channel spin-off show is going to bigger and better than the first.
More 'Boy Meets World' Favorites Coming Back
As previously reported by Hollywood News Daily, the season will start on May 11 with an entire week of premieres, and will feature tons of familiar faces. In addition to Mr. Turner returning for a guest spot, Cory's big brother, Eric Matthews, will also be back as well as Mr. Feeny, Shawn Hunter, and Shawn's first love, Angela. Shawn's father, Chet, will also be back in his usual spirit form.
"Girl Meets World" is definitely living up to "Boy Meets World's" legacy, and both kids and their parents are loving seeing Riley, Maya, Farkle, and Lucas grow up as well as find out what's been going on with the original gang. It could not be any better for fans.
'Full House' Spin-Off Coming As Well
On the heels of "Girl Meets World's" success, former 90's sitcom "Full House" is also getting a spin-off show titled "Fuller House," where DJ Tanner will be a widowed mother of 2 boys and pregnant with her second child when her sister Stephanie and best friend Kimmy Gibler move in with her to help her raise her family. (Sounds like another hit, right?!)
We have to say we're loving all these spin-offs and other projects that are returning to TV. Check out a full list here!
What are your thoughts on Mr. Turner returning to "Girl Meets World?" Tweet us @OMGNewsDaily.