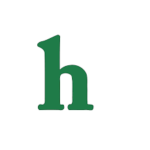 "Girl Meets World" viewers are about to get another big "Boy Meets World" reunion. In an upcoming Season 2 episode of the Disney Channel show Matthew Lawrence will be back as Shawn's brother, Jack Hunter.
'Girl Meets World': Matthew Lawrence Returning as Jack Hunter
According to Fan Bolt, Jack Hunter will soon meet Riley and Maya, and it's sure to be a great reunion with his old friends. As many "Boy Meets World" fans know Jack and Shawn were estranged for a long time, but finally became close when Jack came to town to go to college and became roommates with Cory's older brother, Eric Matthews.
Jack will come to "Girl Meets World" when he and Eric reunite and somehow end up at Riley and Maya's middle school semi-formal dance, where Jack will meet Riley and Maya for the first time.
'Boy Meets World' Reunions Keep Coming
"Jack and Eric come to the girls' middle school semi-formal through a very believable circumstance, and that's where Jack Hunter meets Riley Matthews," Michael Jacobs told MTV News at this year's ATX Television Festival. "He doesn't know that she's Cory's daughter, but his realization that this can happen in life, that Cory and Topanga can have a creature such as this, changes him. It's a lovely episode."
The "Boy Meets World" reunions just keep coming on "Girl Meets World" and fans are loving every minute of it. Recently, Eric Matthews, Chet Hunter, Angela Moore, and Stuart Minkus have all made special appearances on the series.
What are your thoughts on Matthew Lawrence returning as Jack Hunter? Tweet us @OMGNewsDaily.