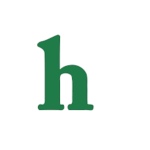 The "Gilmore Girls" are back. That's right, yet another former fan favorite TV show is getting new life on Netflix. The streaming site has confirmed that there is deal in place to bring back Rory, Lorelai, and the rest of the gang.
'Gilmore Girls' Returning In Netflix Revival
According to The Hollywood Gossip, "Gilmore Girls" will return with all new episodes, but there will be a twist. Netflix and Warner Bros. finalized a deail with creator Amy Sherman-Palladino and Executive Producer Daniel Palladino to bring back the beloved show as a limited series event.
The revival will reportedly consisted of about four 90-minute episodes/mini-movies that will show what Rory and Lorelai have been doing in the years since the hit series left airwaves. The show premiered on the now dead network the WB back in 2000 and had it's hay day when shows such as "Dawson's Creek" and "Buffy The Vampire Slayer" reigned.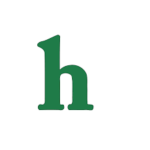 The Age Of Revivals
The series aired it's final episode in 2006 on the CW, and is considered one of the best series of the WB/CW era along with the aforementioned Creek and Slayer as well as "7th Heaven," "One Tree Hill," and the still running "Vampire Diaries."
While the plot of the "Gilmore Girls" revival has yet to be announced, as the main stars of the show have officially yet to sign on, everyone seems pretty confidant that everything will work out and the fans will get the reunion/sequel series they've been craving.
Meanwhile, "Gilmore Girls" is now added to the list of former TV shows that are coming back with a bang much like "Boy Meets World's" sequel series "Girl Meets World," the upcoming "Full House" reboot "Fuller House," and the new "X-Files" episodes that are airing this January, along with many more.
What are your thoughts on the "Gilmore Girls" revival? Tweet us @OMGNewsDaily.