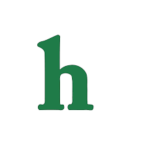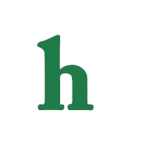 "Ghost Adventures" top ghost hunting and paranormal investigators Mark and Debbie Constantino were found dead inside a Sparks, Nevada apartment on Tuesday.
Travel Channel 'Ghost Adventures' Mark and Debbie Constantine found dead
The couple's death is being investigated at this time as a possible murder/suicide.The Constantino's were best known as two self-styled paranormal investigators the couple is described as"specialists in EVP, Electronic Voice Phenomena, or ghost voices on tape."
At the time of their deaths, the Constantinos were estranged, but they formerly featured on The Travel Channel's "Ghost Adventures," in which they visited "the most haunted places on Earth."  Police report at this time state that the Constantinos' demise is tied to a third death in nearby Reno. The third murder victim is an unidentified male and was found dead by his female roommate. The woman then discovered that her other roommate, Debbie, was missing.
"Ghost Adventures" mourns loss of top ghost hunters
Debbie's body was located after police officers tracked Debbie's cell phone and located her in Sparks. Debbie was found inside her daughter's apartment with Mark.
Officers reveal upon arriving at the apartment, they knocked on the door and heard several gun shots fired according to Reno police deputy chief Tom Robinson. The suspect told police "give me 15 minutes to gather my thoughts, or I'll kill her," Robinson said.
Police reveal they next heard a man's voice screaming for them to leave. After attempting unsuccessfully to negotiate with the man, officers were forced to use explosives to blow the door open finding the couple dead inside. Police at this time have not revealed how they were killed.
Clues at the crime scene suggest that a murder-suicide was the probable cause of death for all three victims. It is public knowledge that the Constantine's have a well-documented history of domestic violence. Mark Constantine's most recent arrested in August "on suspicion of domestic battery by strangulation, first-degree kidnapping and first-degree domestic battery.