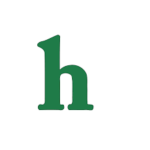 "Game of Thrones" Season 6 spoilers are already a hot topic among fans online, and now excitement is roaring after it's been revealed that Ned Stark would be back next season.
'Game of Thrones' Season 6 Spoilers: Ned Stark Returning
According to Examiner, Ned Stark is a fan favorite character in the "Game of Thrones" universe, and it was his shocking death at the hands of King Joffrey in season 1 that started wars, battles, revenge plots, and a chain of events that has lead to multiple character deaths over the five seasons.
Now, fans will get another look at Ned Stark through flashbacks. Actor Sebastian Croft has been cast as a young Ned, and he will be featured in a flashback where he'll be sparring with another young man.
Many fans believe this scene could be the one in which we'll see Ned Stark fighting Little Finger for Catelyn's hand in marriage. While it seems young Ned's stint on "Game of Thrones" Season 6 will be short, it will be great to have Ned back in some form even if it is only for one episode.
Jon Snow's Fate Still Unclear
Meanwhile, the fate of Ned's son, Jon Snow, still has "GoT" fans in a frenzy about whether or not he's actually dead, or if he'll possibly become a White Walker after being stabbed to death by the Knight's Watch.
What are your thoughts on the latest "Game of Thrones" Season 6 spoilers and Ned Stark's return? Tweet us @OMGNewsDaily.