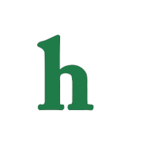 "Game of Thrones" Season 6 spoilers reveal that a funeral is coming, and that it very could be a final farewell to the popular character Jon Snow.
'Game of Thrones' Season 6 Spoilers: Jon Snow Funeral Filming?
Watchers on the Wall reports that filming at the Castle Black set has been spotted, along with a considerable amount of smoke, which could mean that someone's funeral is in the very near future.
As "Game of Thrones" fans know Jon Snow was shockingly and brutally stabbed by the members of his own Knight's Watch in the Season 5 finale, and HBO execs claims Jon Snow is dead, even though fans are hoping that he'll somehow return.
Actor Kit Harrington, who plays Jon Snow on the wildly popular cable series, has been seen on location, giving fans hope that Jon will return. However, after the latest set of photos at the Castle Black location, fans are wondering if Jon is really dead and gone forever.
Hollywood News Daily previously reported that perhaps Jon Snow would return as a White Walker, but if his body is being burned it now doesn't seems likely he'll return. However, "Game of Thrones" loves to shock and surprise fans, so don't rule anything out until you see Season 6 for yourself.
What are your thoughts on the latest "Game of Thrones" Season 6 spoilers? Tweet us @OMGNewsDaily.