"Game Of Thrones" fans know that "winter is coming," literally, and after that…spring and a brand new season of "GoT." It seems like it's been forever since we watched Jon Snow brutally get stabbed the members of the Night's Watch, and now it seems that HBO has revealed a big hint about his fate.
'Game of Thrones' Season 6 First Look: Jon Snow Returns
On Monday, HBO released the first "Game of Thrones" Season 6 promo art and it features none other than fan favorite character Jon Snow. In the picture, Jon has his head tilted down and there is blood running down his face. Does this mean that he's alive, or could it be a photograph of his dead body? (Please, no!)
Seriously, fans can't get enough of "Game of Thrones," and are on the edge of their seats trying to wait patiently for the series to return to HBO in April to find out the fate of Jon Snow for good. Although "GoT" is entering it's 6th season, which is sometimes considered old by cable drama series standards, the show is more popular than ever.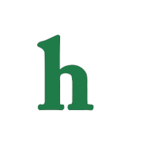 'Game of Thrones' Is Just That Good
In fact, last season's finale drew in the show's biggest audience despite airing against the NBA Finals. Recently, it was revealed that "Game of Thrones" would last at least 8 seasons, so if you haven't seen the amazing series or haven't caught up on Season 5 yet, do so now before the show returns in April! You won't be disappointed.
What are your thoughts on the first "Game of Thrones" Season 6 promo art featuring Jon Snow? Tweet us @OMGNewsDaily or leave a comment below.