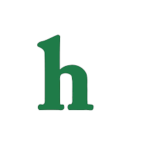 "Game Of Thrones" Season 6 spoilers and rumors have been running wild since the Season 5 finale shockingly killed off fan favorite character Jon Snow, played by actor Kit Harrington, and it seems everyone things Jon will return for Season 6 in some form or another.
'Game of Thrones' Season 6 Spoilers: Jon Snow a White Walker?
As previously reported by Hollywood News Daily, HBO execs reveal that Jon Snow is very much dead. However, Kit Harrington has been seen in Belfast where "Game Of Thrones" films with his co-stars. This has lead many to believe he'll return next season.
The biggest question is that if Jon Snow is actually dead, how will he return. Well, the most obvious choice would be that he'll reanimate as a white walker, which would be crazy for viewers to watch.
Kit Harrington Seen in Belfast
Jon Snow has always been a "Game of Thrones" moral compass as Ned Stark's son and member of the Knight's Watch, the same beloved group that stabbed him to death in the Season 5 finale.
To see Jon as a white walker would be crazy for fans, but also leave them wanting more "Game Of Thrones," as if they didn't feel that way after each episode already! TMZ sprang the white walker idea on us, and now we can't stop thinking about. Unfortunately, we'll have to wait until next year to find out Jon Snow's fate.
What are your thoughts on the latest "Game of Thrones" Season 6 spoilers and rumors about Jon Snow? Tweet us @OMGNewsDaily.