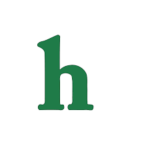 The "Full House" spin-off "Fuller House" began production this week and fans were delighted to see that actor Scott Weinger was in attendance at the table read, meaning he'll be in at least one episode.
'Fuller House': Steve Set To Return for Spin-Off
As previously reported by Hollywood News Daily, DJ Tanner was married to a firefighter who died saving lives and is now a pregnant widow of two sons. The Tanner family, minus Michelle as Mary-Kate and Ashley Olson refused to return to the "Full House" spin-off, will be in the first episode of "Fuller House," and it seems that Steve will be two.
While fans will want to see DJ and Steve get back together it wouldn't happen right away. DJ will be mourning the death of her husband, Tommy Fuller, and learning to live in her new situation as a single mother while BFF Kimmy Gibler and sister Stephanie Tanner come to live with her and help raise her children.
Steve and DJ Together Again?
However, in future seasons of the Netflix series there could be an interesting story line between DJ and Steve, who were high school sweethearts. Fans are hoping for a reunion between the two, but it would have to be a mutli-season build up before that happened.
Also, who's to say that Steve won't already be married with a family of his own? It's a possibility that Steve will appear in the pilot episode to give his condolences to his ex-girlfriend during the tragic time in her life.
Either way, it will be great to see DJ and Steve together on screen again!
What are your thoughts on Steve appearing on "Fuller House?" Tweet us @OMGNewsDaily.