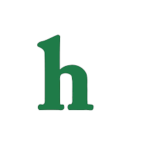 "Fuller House" is in business. The "Full House" spin-off series officially began filming on Thursday and the cast was so excited they couldn't help but share their feelings on social media.
'Fuller House' Begins Production
Many cast members including the star of "Fuller House," Candace Cameron-Bure, also known as DJ Tanner, shared photos behind the scenes on set of the new Netflix series and other cast members posted photos of the script for the pilot episode.
Meanwhile, Candace Cameron-Bure recently revealed some details on the first season of the "Full House" sequel series to USA Today, and the show sounds oh so good!
DJ Tanner is now DJ Fuller as she's married to firefighter Tommy Fuller. The couple have two son and she's pregnant with their third when Tommy tragically dies in a fire. "He passed away during work, so it was a heroic death," Candace said.
Tommy's death is the reason why DJ's sister Stephanie Tanner and her best friend Kimmy Kibler move in to help her raise her children in the wake of her husband's death.
'Full House' Cast Reunites
So, now that DJ is tragically a widow, will her old high school boyfriend Steve eventually come back in to the picture? "I kinda hope so. I think it would be really fun even for an episode just to explore that. I think the fans would love it," Bure says.
As for the rest of the Tanner family, they will be back for the pilot episode (minus Michelle as Mary-Kate and Ashley Olson declined to return) and will pop up from time to time throughout the episodes.
"We're really going to establish this is not a remake show…it's a spinoff. It's really revolving around the three women raising these four kids, but we do know some of them will come back and popup throughout the episodes, but I don't know how, and I don't know how many times," Candace Cameron-Bure revealed.
What are your thoughts on "Fuller House" beginning production? Tweet us @OMGNewsDaily.