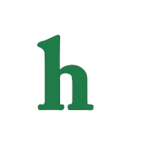 You got it dude! "Full House" is coming back in a new spin-off/sequel series which will air on Netflix. The show, titled "Fuller House" will bring back fan favorite characters and has been picked up for a 13-episode stint by the streaming service.
'Full House' Spin-Off Series Confirmed by Netflix
According to The Hollywood Reporter, Netflix officially announced the news on Monday and fans everywhere immediately went nuts. John Stamos, who played hunky Uncle Jesse on the series will return in a guest starring role and will produce "Fuller House."
Former Cast Members Returning
Other cast members who have signed on are Candace Cameron-Bure, who played DJ Tanner, Jodi Sweetin, who played DJ's younger sister Stephanie, and Andrea Barber, who portrayed the weird next door neighbor, and DJ's best friend Kimmy Gibbler.
Other Cast Members in Talks to Return
However, the other original cast members are also in talks to return whether it be for starring roles or in guest appearances. Bob Saget (Danny Tanner), Lori Loughlin (Aunt Becky), Dave Coullier (Joey), and Mary Kate and Ashley Olson (Michelle Tanner) are all in talks to return.
Widowed DJ Will Get Help From Sister and Best Friend
The "Full House" spin-off "Fuller House" will have a lot of the same feelings as the original series. DJ will be the main character as she'll be a veterinarian, who is pregnant and recently widowed living in San Francisco. Stephanie, an aspiring musician and Kimmy, a single mom to a fiesty teenager, Ramona, will all move in to help DJ take care of her two sons, J.D., 12, and Max, 7, as well as the new baby on the way.
Look for "Fuller House" to appear on Netflix sometime in 2016! Are you excited? Tweet us @OMGNewsDaily!