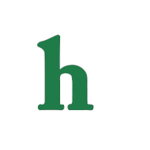 "Full House" spin-off details and news keep rolling in, and fans are getting so excited for the new reboot, which will air on Netflix in 2016.
'Full House' Spin-Off Details Revealed
According to People Magazine, Candace Cameron-Bure, who played DJ on "Full House" and will be the lead character on "Fuller House" recently opened up about the new spin-off series."It's like a new adventure to me," she says. "I'm really excited. In some ways, 'Full House' never stopped. The show has new generations of fans, and I will be forever known as DJ."
As for the plot of the new series, DJ is now 30-something and the mother of two boys. DJ, whose last name is Fuller, hence the name "Fuller House," is a veterinarian and is pregnant with her third child when her husband dies. Being widowed stuns DJ and she asks her sister Stephanie, who is an aspiring musician and her best friend Kimmy Gibler, who is a divorced mother of a teenage daughter to move in and help her raise her children.
Candace Cameron-Bure Promises Fans Won't Be Disappointed
"I really wanted to revisit the show in a new, fresh, modern way," she continues. "I've got to have a lot of input on my character, to decide what DJ would be doing now. I'm really comfortable with the way it's working out."
Of course, there will be tons of appearances by the former "Full House" cast, and Candace Cameron-Bure is hopeful that everyone will be back for at least the first episode. "I hope everyone will be on the show. There are a lot of talks right now. Fans of the show won't be disappointed. I promise."
It seems that everyone is looking forward to the "Full House" spin-off "Fuller House" and can't wait to see how the show plays out when it debuts on Netflix.
What are your thoughts on "Fuller House?" Tweet us @OMGNewsDaily.