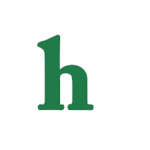 Fox announced that "American Idol" cancels their future seasons and will end after Season 15. The show is iconic and will live on forever in television history. However, the ratings have been declining and "The Voice" has been the leader among reality singing competitions.
Fox, 'American Idol' Cancels Future Seasons: Show Ending After Season 15
It looks like Ryan Seacrests schedule is about to get a bit more free. Fox has announced it's plans to cancel "American Idol" after Season 15, which will air in Januray, meaning that if you're planning to audition there is no more time to wait. It has to be now.
'American Idol' Final Season Will Be Big
Rolling Stone reports that the show will go out with a bang and stage a "season long" celebration to commemorate the importance and talent that "American Idol" has brought with it. Singers like Kelly Clarkson, Carrie Underwood, Phillip Phillips, and Jennifer Hudson all owe their success to the reality competition.
Old Faces To Return?
Current judges Jennifer Lopez, Harry Connick Jr., and Keith Urban will all be back for the final season next year and hopefully a lot of the past contestants and possibly judges will also be back to help celebrate Season 15. We have to admit it would be great to see Simon, Paula, and Randy back at the judges table one last time.
What are your thought on Fox's decision as "American Idol" cancels plans for future seasons? Tweet us @OMGNewsDaily.