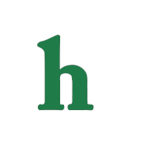 Brace yourselves! There will be four more years of the Kardashians on our television screens. That's right, "momager" Kris Jenner just inked a huge $100 million deal to keep "Keeping Up With The Kardashians" and its spin-offs on TV for the next four years.
Four More Years Of The Kardashians
According to the Inquisitr, the big deal with E! is the biggest in TV history. Say what you want about Kris Jenner, but she's a tough business woman. Meanwhile, this new deal means that there will be four more years of the Kardashians and their drama for us all to watch, gossip about, and judge. (Don't act like you don't do it!)
The four year extension means fans will likely get to see things like if Khloe Kardashian and Lamar Odom get back together or decided to follow through with their divorce, Kim and Kanye possibly have another child to join North West, Kourtney and Scott's children grow, and their relationship issues, Kendall and Kylie Jenner turning 21, and all the drama surrounding Bruce.
Kardashian Drama Never Ends
While Bruce Jenner is reportedly being "phased out" of "Keeping Up With The Kardashians" there is no denying that fans are more interested in what he's been doing lately than any of the Kardashian/Jenner girls. Not only did Bruce recently cause an accident that left one victim dead, but he's also going through a sex change.
In the next four years as we watch more Kardashians it is possible that we'll see Bruce Jenner fully living as a post-op transgender woman. This family is not lacking in drama, and as long as fans and haters want to see it, there will be a Kardashian reality show on television. Like it or not.
What are your thoughts on four more years of the Kardashians? Will you keep watching? Tweet us @OMGNewsDaily or leave a comment below.