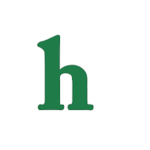 Floyd Mayweather Jr. was in attendance at the Warriors playoff game on Wednesday night, but he was not a fan favorite.When the camera cut to Mayweather the crowd went wild booing at the boxing champ.
Warriors crowd boo Floyd Mayweather
The NBA playoff games have been quiet exciting to watch, but for celebrities in the crowds they can be brutal to their egos. Mayweather has not been the only celebrity booed at this years NBA playoffs. Last week Khloe Kardashian and Kendall Jenner were in attendance at an L.A. Clippers game and were brutally booed to their surprise.
Fan attacks Mayweather entourage member with Thunder Stick
Things did not pick up for Mayweather and his posse after that, one member of Mayweather's entourage was involved in an altercation with a woman after the woman allegedly struck him with a "Thunder Stick. Witnesses on hand at the game have revealed tat the woman in question had been heckling Floyd Mayweather and things were cool until she decided to thump one of The Money Team with her Thunder stick.
Other members of Floyd's entourage claim that the man did not react to eh woman physically, in fact he never touched her but he was clearly very upset.
Oakland Police Department told TMZ , "We do have record of an incident that occurred at about 9:45 PM at the Oracle Arena regarding a mutual combat battery which occurred between a man and a woman."
"Neither party wished to press charges against the other, nobody was arrested and no injuries were sustained." It is not known as to whether differences were settled with conversation, or the exchange of cash.
What are you thoughts about the celebrity booings at the NBA Playoff games this year?