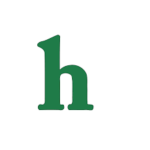 Flavor Flav was arrested once again, this time in Las Vegas. Flav was stopped by Las Vegas police officers who, wrote out tickets for multiple charges early Thursday morning.
Flavor Flav is facing charges for DUI, possession of marijuana, open container, speeding, bogus registration and driving with a suspended license.
Flavor Flav arrested again without a valid license
William Jonathan Drayton Jr. Flavor Flav's real name got his star as a member of Public Enemy before turning reality star. Flavor Flav has starred in three different VH1 reality series including "The Surreal Life," "Strange Love," and "Flavor of Love."
Rapper Flavor Flav busted in Las Vegas
The trouble rapper has a long history of troubles with the law. Flavor Fav's extensive arrest record includes a 16 time license suspension,which was discovered in 2014 after the rapper was stopped by police in NYC for speeding on the way to his mothers' funeral.
Flav's arrests records go back decades. He was first arrested when in high school in the 11th grade for burglary. Since then it has been a downward spiral of arrests and addiction for Flav, who has served jail time on countless occasion throughout his life. It is speculated that the judge will throw the book at the 56-year old celebrity based on his past convictions, and failure to comply.
Do you believe Flavor Flav should serve a lengthy jail sentence for his recent crimes?