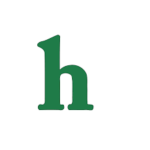 "Fifty Shades of Grey" star Jamie Dornan hasn't been quiet over his worry for the film's release. However, the hunky actor has fellow Brit, Robert Pattinson, to lean on if times get tough.
'Fifty Shades of Grey': Jamie Dornan Taking Tips From Robert Pattinson
According to Hollywood Life, Jamie Dornan, who plays the lead role of Christian Grey in the highly anticipated film adaptation of "Fifty Shades of Grey," is not only friends with Robert Pattinson, whom his character was molded after, but has also studied the way fame has changed Rob's life after he shot to fame for playing Edward Cullen in "The Twilight Saga" movies.
"I've been around Rob enough, I've seen what it's been like for him," Dornan told Variety about preparing for the craziness that will be his life once "Fifty Shades" hits theaters in February.
Jamie's Life Is About To Change
"I don't remember what we talked about the last time I saw him– I think we just got drunk," Jamie added of his relationship with Robert Pattinson, who could likely tell the actor all kinds of secrets and tips for avoiding the media, and saving face in embarrassing public situations, as Rob knows all too well about that thanks to his ex-girlfriend Kristen Stewart's cheating scandal.
We're sure that Jamie Dornan's life is about to change, and hopefully it's for the better. However, the star better  prepare for some serious media and fan attention as he's now the face of one of the most beloved, and hottest, fictional characters of all time, Christian Grey.
What are your thoughts on "Fifty Shades of Grey" star Jamie Dornan's relationship with Robert Pattinson? Tweet us @OMGNewsDaily or leave a comment below.