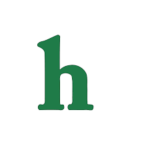 "Exorcism: Live!" will air on the Destination America this Halloween, and is sure to scare the pants off of some viewers. The show will dig deep inside the actual house that inspired the movie "The Exorcist" which is said to be haunted by something very dark.
'Exorcism: Live!' To Air This Halloween
According to The Hollywood Reporter, Destination American, a network owned by The Discovery Channel will air the live exorcism of the house, which is being deemed the first live exorcism to ever be televised in U.S. History, on Friday, October 30 at 9 p.m.
Psychic medium Chip Coffey and the team of "Ghost Asylum" will be the ones to explore the home from top to bottom on the 66th anniversary of the ritual that inspired the film "The Exorcist" in which a child gets possessed by the devil. The "Exorcist House" is located in the suburbs of St. Louis. The original ritual was performed in 1749.  "No one has ever attempted to rid the lurking spirits and demons that inhabit this home — until now," the network states.
First Ever Live Exorcism To Air On TV
"As we step into one of the most haunted and well-known spirit destinations in America, Exorcism: Live! will show exactly what is inside this infamous, highly dangerous and possessed home," said Marc Etkind, Destination America GM. "By actually exorcising this iconic house live, Destination America will do what it does best — bringing never-before-seen experiences to television."
Shows like "Ghost Hunters" have done live shows trying to find evidence of paranormal activity on Halloween in the past, but this "Exorcism: Live!" is really being hyped up and who knows what will happen to those daring to brave the dark forces inside the haunted house. Be sure to tune in on Friday, October 30 at 9 p.m. to find out how it all goes down.
What are your thoughts on the live exorcism airing on TV? Tweet us @OMGNewsDaily.