"Empire" spoilers reveal that while the show won't air this week because of the World Series, next week's episode is set to be a big one. When the show returns on Nov. 4 Cookie and Lucious will be forced to team up and work together to save their youngest son Hakeem, whom fans watched get kidnapped at the end of the last week's show.
'Empire' Spoilers: Cookie & Lucious Team Up To Save Hakeem
According to the Christian Post, Hakeem's life will be in danger and instead of calling the police, who have not been friends of Lucious and Cookie or their record labels Empire and Lyon Dynasty, the pair will dig into their personal resources and find a way to get their boy back themselves.
Will Hakeem's kidnapping be the thing that will bring the Lyon family back together in a big way? Hakeem, Andre, and now even Jamal are all on good terms with their mother Cookie…for now, but have some serious issues with their father Lucious. Although Andre and Jamal are working at Empire with Lucious their father's cold attitude and heartless ways get to them, and Jamal has even been leaning towards Cookie as he tries to establish himself as a gay artist.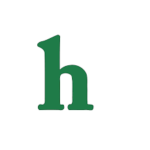 Can The Lyon Family Put Their Differences Aside?
Will Cookie and Lucious be able to save their son Hakeem and put their family back together in the process or could the kidnapping be yet another thing that drives a wedge between the members of the Lyon family, who always seem to be at each other's throats?
What are your thoughts about the latest "Empire" spoilers? Who do you think has Hakeem? Tweet us @OMGNewsDaily.
[Photo Credit: Fox]