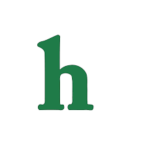 "Empire" Season 2 is coming, and fans couldn't be more excited to see the Lyon family back in action. In the newly released teaser trailer for the new season fans get to see Cookie running the show while Lucious is in jail.
'Empire' Season 2 Spoilers: Cookie Runs The Show
The promo promises "new music, new money, new power, and new empire" when Season 2 returns on Sept. 23 to Fox.
The trailer is a measly 30 seconds but we see Cookie seemingly more on her game than ever as she visits Lucious in jail, looks fierce, and controls the empire that her ex-husband left behind when he was arrested for murder.
How Will The Lyon's Deal With Lucious In Jail?
Can Cookie keep her three boys in order? Hakeem is a the wild one who makes poor decisions while Jamal is wildly talented, but has a chip on his shoulder as his father never approved of him being gay. Meanwhile, oldest brother Andre has a mental illness which was highlighted in Season 1. Could it creep back in during Season 2, or will he be more stable with Lucious behind bars?
Are you excited for "Empire" Season 2? Tweet us @OMGNewsDaily.