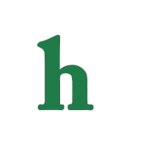 The "Empire" Season 2 premiere was worth the wait. The Lyon family had an interesting three months since Lucious Lyon found himself behind bars and so much has changed.
'Empire' Season 2 Premiere Recap: The Lyon's Are Back With A Bang
Cookie, HaKeem, Annika, and Andre planned their hostile take over to get control of Empire from Lucious' hands, and needed investors to do so. One investor in particular, a woman named Mimi Whiteman.
So, Cookie Lyon decided to throw a "Free Lucious" concert to bring her family together and get some press for Empire. Meanwhile, Lucious is in prison and making waves behind bars. He has guys protecting him, but the prisoners get a little jumpy when the hear that Frank Gathers is being transported into the facility.
"Empire" fans will remember that Frank Gathers, played by Chris Rock, was the drug dealer that Cookie worked for, and the same man that she testified against, which reduced her sentence and got her out of prison earlier than expected in Season 1.
Jamal's In Charge
When Frank learns that it was Cookie who snitched on him he begins sending her and her family messages letting them know that he's wise to Cookie's betrayal. Cookie turns to Lucious behind bars for help. Lucious tells Frank to let the beef go, but he won't, so Lucious has Frank killed while in prison.
Meanwhile, when Cookie and her gang believe they have their hostile takeover done they go to Jamal, who's been running Empire in Lucious' absence. However, there is a big surprise that they don't know. Mimi has flipped the script on them and sided with Lucious and Jamal, leaving Cookie, HaKeem, Annika, and Andre out.
Jamal is so upset by the betrayal from his family that he throws them out of Lucious' house and basically tells them that he's running Empire his way, if they don't fall in line they can jump ship, which judging from the full season sneak peek, is exactly what will happen.
What did you think of the "Empire" Season 2 premiere? Tweet us @OMGNewsDaily.